Exclusive
Faked Scenes, Lies & Payoffs! What's Real & What's Fake On TV's Hottest Reality Shows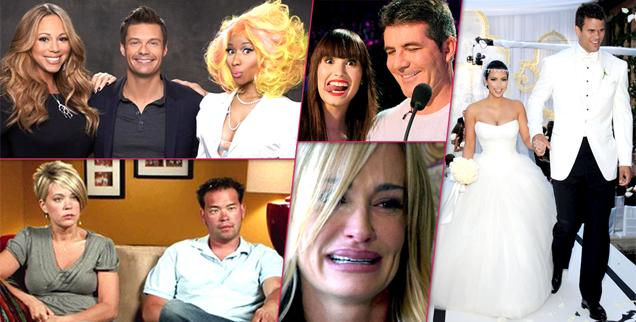 Fistfights, lies, insults and love gone wrong. No, it's not your family reunion it's the TV landscape dominated by reality shows.
There was a time when viewers believed everything they saw. And then reports began leaking out that there was far less reality in reality TV then we were led to believe.
So what is real, what's fake and what's somewhere in between? RadarOnline.com brings you the ultimate guide to real feuds, fake feuds (for ratings), true love, ratings-driven love and much, much more on the hottest reality TV shows. (Click on the photo gallery above.)
Article continues below advertisement
American Idol, The Voice and The X Factor are notorious for sniping judges but we'll tell you which ones are really friends off the air and which ones can't stand each other. Looking for love on reality TV? Find out if what you are seeing is what's really happening.
Fights, arrests and violence all appear genuine but RadarOnline.com goes behind the scenes and reveals the surprising truth about your favorite shows.