'I Found It Very Insensitive And Inappropriate': Cousin Slams Rachael Ray For Tweeting On Day Of Aunt's Funeral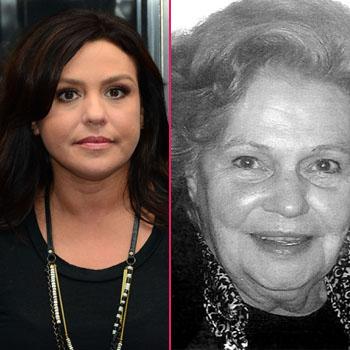 Although Rachael Ray's brother defended her for missing their aunt's funeral, their cousin is blasting the TV chef for what she calls "insensitive" and "inappropriate" tweets Ray sent out the day of the Dec. 5 service, and RadarOnline.com has all the details.
Ray's aunt, Geraldine Scuderi, tragically passed away Nov. 29 at the age of 77 after she was locked out of Ray's mother's house in upstate New York that she was housesitting at in freezing cold temperatures.
Article continues below advertisement
Ray, 45, didn't attend the funeral and instead sent out seemingly casual tweets the day of the family gathering like below:
"I found it very insensitive and inappropriate," Ray's cousin and Scuderi's daughter, Gina Mesnick, told the National Enquirer in an exclusive interview.
"It just shows how demeaning Rachael was to my family on the day we buried my mom after she died under such horrible circumstances."
Furthermore, Mesnick argues that even if Ray had work commitments like she claimed, her husband, John Cusimano, should have attended on her behalf.
"It's inexcusable," she fumed.
"It shows a total lack of caring."
As Radar previously reported, Mesnick told the magazine last week that she blamed the Ray family for her mother's death.
"My mother is dead today because the Ray family neglected her," she told the Enquirer.
For the full story on the family feud erupting over Scuderi's death, pick up the latest issue of National Enquirer on newsstands now.