Rachael Ray Family Tragedy As Aunt Dies From Getting Locked Out Of The House In Freezing Temperatures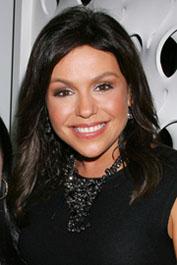 Rachael Ray always has a smile on her face, but this holiday season could be a little less merry than usual for the TV chef: A new report in the claims that Ray's elderly aunt suffered a tragic death on the day after Thanksgiving after getting locked out of the home she was housesitting and collapsing in freezing temperatures.
Ray's 77-year-old aunt had been housesitting at Ray's mother's home in upstate New York, and went outside around 4 p.m. on November 29 to feed the birds. After, she couldn't get back into the home.
Article continues below advertisement
"There's security camera footage that shows my poor mom trying desperately to break a window with a rock to get back in," Ray's cousin, Gina Mesnick claims, "as well as to gain access to the garage door by way of a keypad that had been previously disconnected without her knowledge."
"At some point in the evening, I suspect that, because of her chronic lung problems, she had trouble breathing and collapsed in the driveway and basically died there," Mesnick alleges. "Her body wasn't found until the following morning."
Rachael's brother, Emmanuel Ray, told the mag that his famous sister "has always tried to help out her family," and so it was even more tragic that she was unable to attend the funeral due to prior work commitments. A rep for Ray said she was able to pay her respects privately, however.
For more on how Ray's family is dealing with this shocking loss, pick up the latest issue of the ENQUIRER, on stands now!