Rachael Ray's Brother Defends Her For Missing Aunt's Funeral To Work, Insists 'No One… Was Upset' That She Wasn't There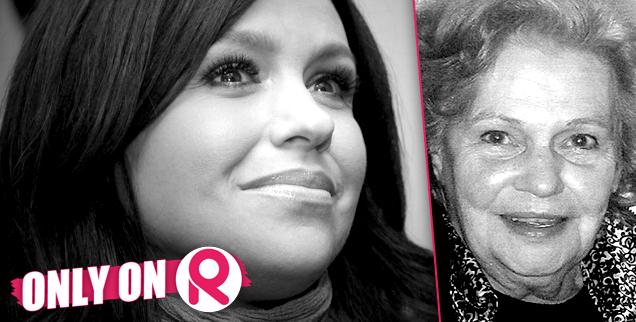 When Rachael Ray's family gathered in upstate New York on December 5 for the funeral of her tragically deceased aunt, Geraldine Scuderi, the TV chef was miles away, filming her show in NYC.
But now, Rachael's brother, Emmanuel "Manny" Ray is speaking out exclusively to RadarOnline.com to defend his sister's actions, insisting: "She works very hard."
Manny was at Scuderi's wake and funeral in Ticonderoga, NY, last week, and tells Radar, "There was no one that was upset" that his famous sister skipped the ceremonies due to prior work commitments.
Article continues below advertisement
"It's sad that Rachael's getting dragged into this when she really has nothing to do with it," Manny says. "She works very hard, and not only does she work for herself, but everyone she cares about. The people that work for her, the people around her, including Geraldine's family. She's been very good to them and I'm sorry they've decided to degrade it for this."
The Rays' cousin and Scuderi's daughter, Gina Mesnick, told the National ENQUIRER that she blamed the Ray family for her mother's death, and said she doubted Rachael had "shed a single tear" over Scuderi's death.
Manny says of the family drama, "It's touchy. I know that Gina is the one who kind of sparked this whole thing. It's upsetting."
"There were actually apologies made to us from certain people at the funeral for the public backlash," he reveals.
Still, Manny says, "We love them dearly, and this is just one of those things that families go through."
Scuderi died on the day after Thanksgiving while house-sitting at Rachael's mom's house in upstate New York. Mesnick told the ENQUIRER, who first reported the story, that her mother went outside to feed the birds in the late afternoon and couldn't get back inside the locked home. After hours in the freezing temperatures, her body was found in the driveway the next day.