Exclusive
Cops Believe Paul Walker Death Car Was Doing 100+ MPH — On Road With 45 MPH Speed Limit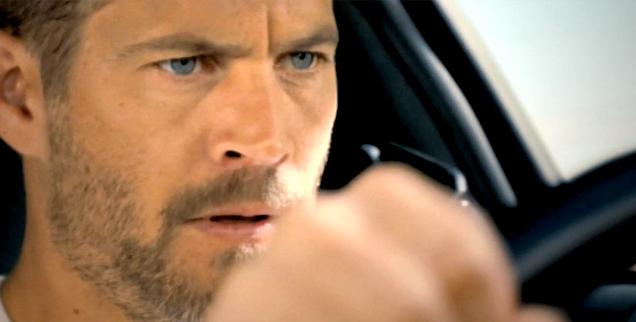 Investigators believe the Porsche Carerra GT that Fast & Furious star Paul Walker was riding in when it wrapped around a pole in Santa Clarita, north of Los Angeles on Saturday night, was going over 100 mph in the seconds before the fatal crash, RadarOnline.com has learned.
The posted speed limit near Rye Canyon Loop and Kelly Johnson Parkway is 45 mph.
"Though the investigation is in its early stages, investigators from the Los Angeles Sheriff's Department believe the Porsche was going over 100 mph," a source close to the investigation said.
Article continues below advertisement
40-year-old Walker and the car's driver, his pal Roger Rodas, both died on impact, the case insider suggested.
The source said: "Both men wore seat belts… (but) if the Porsche wouldn't have hit the pole, Paul and Roger would likely still be alive today."
Cops believe there was significant speed because the Porsche was split in half after hitting the pole. It was also hit with such great force that it knocked over.
As RadarOnline.com reported, investigators are also considering the possibility that the Fast & Furious actor and his pal were drag racing.
"Naturally, from an investigative standpoint, we need to find out if that is one of the issues," Los Angeles County Sheriff's Sgt. Richard Cohen told CNN on Monday.
It's been revealed investigators got a phone call tip Sunday suggesting that a mystery second car was at the scene.
Article continues below advertisement
Adding to the fears that street racing could have been cause, there were also tire skid marks on the road – a notorious area for fast driving and racing – near the crash site.
Meanwhile, the coroner is still waiting for dental records to properly identify the men's bodies.
"Their bodies were burned beyond recognition," Los Angeles County Coroner Assistant Chief Ed Winter told Radar. "The autopsies are on hold at this time and could be performed on Tuesday."
Once the autopsies have been completed, the bodies will be released to funeral homes.