Paul Walker Death Car Called 'Scary' Even For Pro Drivers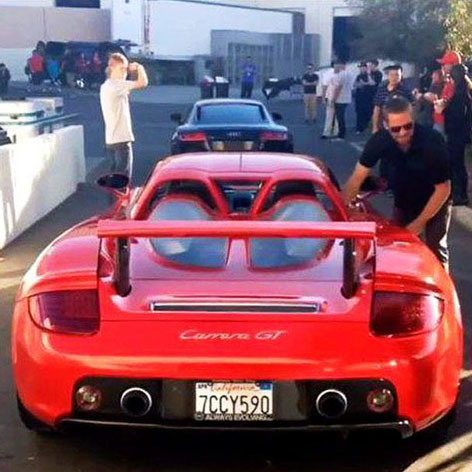 Paul Walker was killed in a 2005 Porsche Carrera GT owned by his friend Roger Rodas', race car store, Always Evolving, after acquiring it this spring for $359,000.
There were fewer than 1,300 of the V-10, 610-hp, mid-engine cars built from 2004-07, with less than half coming to the U.S., according to Autoweek .
It's also a difficult car to drive, even for the pros, with one top driver telling Autoweek it was just plain "scary."
Article continues below advertisement
Rodas, who was the Fast & Furious star's financial adviser and business partner, was a race car enthusiast, just like the actor, and when he decided to open Always Evolving several years ago, Walker reportedly invested in the business.
The Porsche Carrera GT was one of Rodas' favorite cars and on Saturday, Walker reportedly asked him to take him out for a spin in the distinctly cherry speedster.
They weren't on the road for a minute before Rodas apparently lost control and tragedy struck.