Kanye West Rants That He's The Next Ralph Lauren: 'Famous And Frustrated Is The Most Irritating F**king Thing'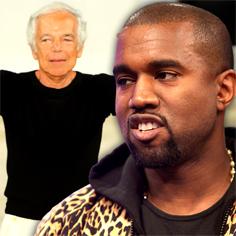 Article continues below advertisement
"Watches are dated...all you who has a watch is checking the time on your iPhones."
"I found my own language in the noise, from which we all want to scream out."
"When I was in art school I would paint music because I could see it."
"I think the world could be saved by design... Made more ergonomic to our current state."
They Make How Much?! The 23 Highest-Paid Reality TV Stars
"That's one of the things I found out with Yeezus, that I do have a voice."
West attended the Art Basel event with his baby mama Kim Kardashian and you can see photos of the two here.