Exclusive
Jenny McCarthy (Gasp!) Reveals Her Actual Weight, Admits She 'Yo-Yos' With 20 Pound Fluctuation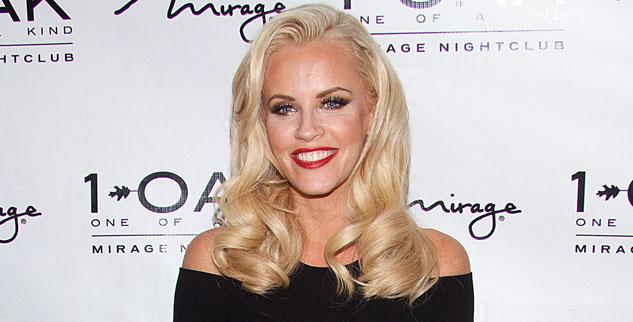 Article continues below advertisement
"And I take this time to thoroughly enjoy it during the holidays. I'm kind of part of the collective thinking when it comes to just surrendering to the not so great foods."
But McCarthy, 41, admits she hides her weight well.
"Sometimes it has to do with PSM. I drink a lot of water! When you have a lot of water it kind of tends to go everywhere," she said.
"Like a little bit in your neck and a lot in your boobs and your arms…to me it's more evenly spread out I think."
And while McCarthy isn't shy to talk about her weight, she's also not shy when it comes to talking about unwanted hair!
As the new spokesperson for the Tria Hair Removal Laser 4X, McCarthy says it's the perfect gift this Christmas if you have "weird new hair" you want to rid from your body.
"It's something I want to bring up because a lot of women don't know what to ask their man for, or I should say Santa, for Christmas and this is one of those things that is an investment worth getting. I used to get laser hair removal treatments back when I first moved out to L.A. via Vanna White's suggestion, believe it or not, that was who I hung around with!" McCarthy told Radar.
Article continues below advertisement
"I went and did some in office treatments and they were expensive and embarrassing and then Tria…they're just a really incredible company who has, to me, done amazing things with beauty and reinvents what people can have at home instead of going to the doctor's office. You just save so much more money. If you have a weird new hair, you have an in-home device now that can tackle it! After a few treatments you can already see that you're on your way."
It's the perfect partnership for McCarthy who is known for opening up about controversial and embarrassing things.
"I'd been talking about my love of laser removal when I got a phone call. They said, we want you to take a look at this and see if you love it and I said, I love it! So I want to back something that I use and I love and not bullsh*t anybody," she said.
"So, I couldn't have picked a better thing to line up against and I don't think they could have picked anyone else that was willing to talk about these embarrassing things. So it was a really perfect partnership."