Jenny McCarthy Mistakenly Sent Nude Photo To Her Son's Dentist!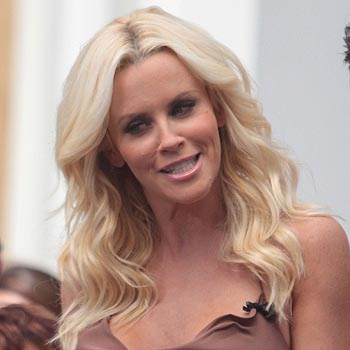 Jenny McCarthy isn't usually shy about showing off her fab figure, but in this case she was!
The actress admits that she once mistakenly sent a nude pic of herself to her son's dentist -- OOPS!
The Love in the Wild host was supposed to send a photo of her son's tooth to him, but instead, the dentist got a lot more than he was expecting.
"It's horrific to remember," she told Wendy Williams. "My son, Evan, woke up and was like, 'There's this weird thing on my gum.' I saw this abscess sticking out from his gum and I was like, 'Oh my gosh, that's disgusting!' So I called the dentist and I was like, 'This is insane.' He's like, 'Take a picture and send it to me.'"
Article continues below advertisement
Jenny, 39, did just that, but it didn't play out how she planned.
"I went to the bathroom and I was shoving my iPhone in his mouth. I'm taking a picture of it and I'm sending it to the dentist and I sent him a nude on accident!" she recalled. "I swear to God!"
Talk about embarrassing!! Knowing there was nothing she could do, the reality star laughed at the outrageous situation.
"The dentist is, like, 80 years old. I literally screamed at the top of my lungs," McCarthy said, laughing. "Is there an app? Like, 'Uh-oh! I Effed Up!'"
PHOTO: Jenny McCarthy Tweets Photo Of Herself At 211 Lbs
But the dentist isn't the only one who will see her goods. She will soon be posing for Playboy again.
"I did it 20 years ago in 1993. It was kind of on my bucket list to do it again before I turned 40. I shot, I'm proud of it, and it comes out in a couple of weeks," she said. "I'm so tired of seeing just the 20 year olds being considered sexy. I was like, MILFS are hot, too. I'm getting better with age."