Utah High School Teacher, 34, Charged With Rape For Having Sex With Student, 17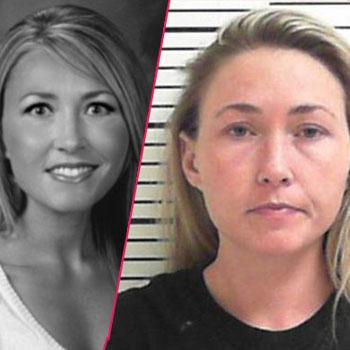 Utah high school teacher Brianne Altice, 34, has been charged with rape after allegedly carrying on a sexual relationship with a 17-year-old student, RadarOnline.com is reporting.
The boy — a student at Davis High School in Kaysville, Utah — accurately described the layout of Altice's home and tattoos on her body to authorities.
Altice was charged with three counts of rape which carries a first-degree felony count after the boy admitted to investigators in November that he had sex with the teacher, who was married, three times between Jan. and Oct. 2013.
Article continues below advertisement
Altice's husband subsequently filed for divorce in November and she has been placed on paid administrative leave by the school district until an outcome is reached in the investigation.
"The defendant occupied a position of special trust in relation" to the juvenile, prosecutors in Farmington's 2nd District Court wrote.
Authorities have indicated there may be other potential victims.
Only employed at Davis High School since Aug. 2012, Altice had been a teacher since 2004 in other schools in the district and she is the fourth Utah teacher currently facing charges of sexually abusing minors.