Facing Jail: Judge Judy's Son Accused Of Leaking Top Secret Child-Rape Grand Jury Details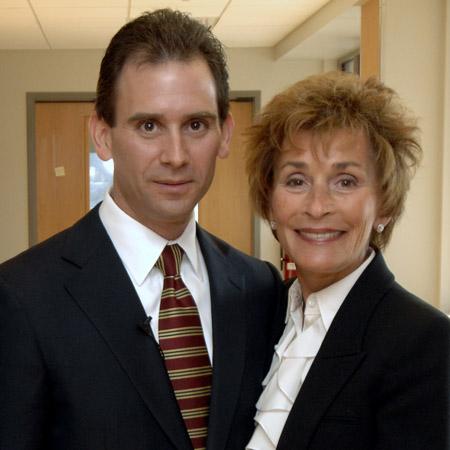 Judith Sheindlin -- you know her best as "Judge Judy" -- might be stressing over the holidays, as her son has been accused by a politician of leaking grand jury information to aid an associate accused of raping a minor -- which if charged and convicted of the leak, could mean four years behind bars.
The TV judge's 45-year-old son, Adam Levy, serves as District Attorney Putnam County, New York. He's been closely connected to a 35-year-old Romanian immigrant named Alexandru Hossu, who's accused of raping a 13-year-old girl.
Article continues below advertisement
Levy, according to his detractors, employs Hossu as a personal trainer and has let him stay at his house, though he has denied a close relationship with the man.
N.Y. State Sen. Greg Ball said that "questions have arisen as to whether Levy specifically communicated to Hossu how the grand jury actually voted," in addition to providing the man with money, legal advice, key info and strategies.
Ball told The ENQUIRER: "Enough is enough! I am asking Adam Levy to either step down or join me in my request that Gov. Cuomo appoint an independent special prosecutor to fully investigate the current fiasco in Putnam County.
"We have an elected district attorney who admits to having an illegal alien living in his house, who is also an alleged rapist, and is now funding the defense after telling the public he wasn't involved."
A source told The ENQUIRER, "Judge Judy has blown a gasket that her son has been caught up in this sordid mess. Family and friends don't know why he is so adamant in finding ways to help Hossu."
Ball said he doesn't care about Levy's background, or his famous mother.
"This is about Putnam County," Ball told the publication.
Levy's rep Hank Sheinkopf said his client's "conduct has been entirely ethical, and he welcomes any inquiry."