Judge Judy's Son Embroiled In Horrific Child Rape Case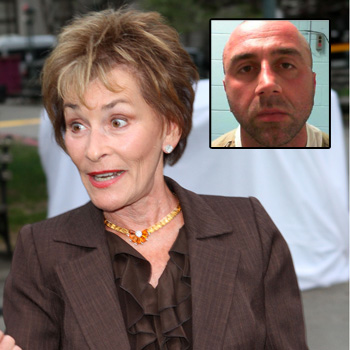 Judge Judy's son has been accused of interfering in a horrific child rape case where the suspect is his personal trainer.
Adam Levy, who is the Putnam County District Attorney and Judge Judy's son, has had to withdraw himself from the investigation of Alexandru Hossu, who has been arrested on charges that he raped a 12-year-old girl twice in 2010.
Donald Smith, the county sheriff, says that Judge Judy Sheindlin's son was trying to unduly influence the case against Hossu, who lived in Levy's home for an undetermined time.
Article continues below advertisement
"He is apparently trying to influence and affect the investigation, which could be perceived as an ethical violation of his official duties and perhaps even as an attempt to undermine it," Sheriff Smith said.
Levy hit back at the accusations, saying that the Sheriff made "unfounded allegations and misstatements."
"My office acted properly in every aspect of the investigation," Levy said.
Hossu was arrested last week and appeared in court on Tuesday. The victim, now 15, only recently reported the rapes the sheriff said.
According to Yahoo! News, Hossu is a Romanian immigrant who is in the country illegally, as his visa expired 12 years ago.
The sheriff explained what he sees as Levy's involvement in trying to cover up the child rapes.
"In my view, Mr. Levy's comments and actions would seem to suggest that, if he could have his own way, Mr. Hossu would never have been brought to justice for his crime and Mr. Levy's relationship with him would never have been brought to the light of public scrutiny," Sheriff Smith said.
He also claimed that Levy was trying to distract attention "from what this case is really about: the vicious rape of a little girl by a man whom he housed and hired as his personal fitness trainer."
Judge Judy released a statement about the situation, saying: "The sole focus of this story should be the investigation as to whether a young girl was the victim of a very serious crime."