'Sister Wives' Stars Win Legal Victory Against Utah Polygamy Law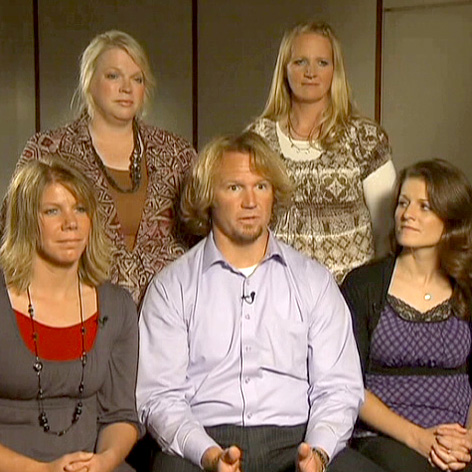 Kody Brown and his family have won an unexpected legal victory in their battle against Utah's strict polygamy law.
On Friday, a federal judge ruled that parts of the state's law are unconstitutional because it restricts not just multiple marriages but cohabitation.
"The court finds the cohabitation prong of the Statute unconstitutional on numerous grounds and strikes it," Judge Clark Waddoups wrote in his decision.
Article continues below advertisement
Fearing prosecution under the Utah statute, Brown and his Sisters Wives family brought the case and then moved to Nevada.
The ruling doesn't make bigamy legal. The distinction is that Utah's "cohabitation" phrasing made just living together illegal. That covered Brown who is only legally married to one of his reality TV wives. He is simply living with the other women, and even though he presents them as "wives," legally they aren't.
"Other states focus on multiple marriage licenses," the lawyer representing the Brown family successfully argued.
"While we know that many people do not approve of plural families, it is our family and based on our beliefs," Brown said after the legal ruling was announced. "Just as we respect the personal and religious choices of other families, we hope that in time all of our neighbors and fellow citizens will come to respect our own choices as part of this wonderful country of different faiths and beliefs."