Exclusive
Britney Spears' Legal Team: The Secret Text Messages Are Fake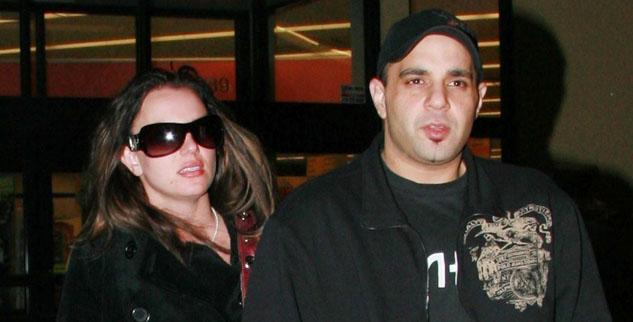 Britney Spears' legal team is casting serious doubt over the validity of text messages she allegedly sent her former manager, Sam Lutfi, which he released on Twitter.
In the missives, the 32-year-old pop star lamented being unhappy and miserable and made several shocking allegations about her parents and her life under the conservatorship that has been mandated by a Los Angeles court.
But, a source connected to the mother-of-two and her legal teams told Radar: "Brit's lawyers seriously doubt the validity and the authenticity of the text messages. Even if Britney did send the texts, they were likely taken out of context."
Article continues below advertisement
TEXTS: Read The Texts Lutfi Claims Are From Spears
Lutfi was prompted to post the texts just past midnight on Tuesday after a fan tweeted him asking: "When will her greedy father Jamie release her from this conservatorship?!!"
He answered, "Hmm good question, here's an old text from her you be the judge."
Included among the other Britney supposedly sent her one-time manager, "A father has a daughter… but why bother watch somthin about mary sic he calls me every name in the vocabulary and I'm a f***in noonesic so where's my son."
Eight minutes later, Lutfi posted without comment another equally illegible text that read, "now cuz my dad will send me away again he's soo mean I can't believe they hurt me like this I seriously don't believe in anything but I do know my heart feels better when I talk to u my dads reading everything right now that I text and everybody's really scares me I miss my babies and I'm really still scared I'm never gonna see my babies again."
Article continues below advertisement
Fans immediately struck back, asking Lutfi, who was hit with a restraining order from Spears' camp in 2008, when he will stop talking about Spears.
"Not till the truth is out, so I can have my life back as well," he wrote in response, soon releasing one long text split into two tweets.
"My mom and dad are soo mean," the text read. "They don't care about me, they just want my money and my babies. They stole my voice and scarred me for life. I will never forgive them they tapped my phone so we are goin to get in trouble I hate my life ivr become a nobody …"
"All they care about is $$$$," the text continued. "They make up lies about you to all these f*****g shady lawyers."
Seemingly mentioning Spears' ex-fiancé, Jason Trawick, the text goes on, "Jasons sic the only person I can talk to but he likes me and I don't feel the same but he's good with my babies. I'm sad So sad Lost very lost"
Said an insider: "Britney has no contact with Sam today and wants absolutely nothing to do with him. If Sam's name does come up in conversation, Britney becomes noticeably upset and agitated.
"It's pathetic that Sam would choose this very happy time in her life with the release of her new album and her upcoming concert residency in Las Vegas, to attempt to insert himself back into her life."
Lutfi previously sued Britney, and her parents, Lynn & Jamie, for libel, breach of contract, and assault. The lawsuit was ultimately dismissed and Lutfi is appealing that decision.
He did not return a request for comment.