Exclusive
No End In Sight For Britney Spears Conservatorship, Dad Will be Keeping 'Very Close Eye' On Her Now Jason Trawick Is Gone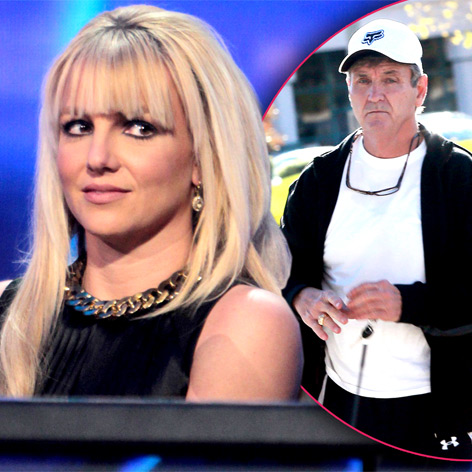 When Britney Spears broke off her engagement to her manager/fiance Jason Trawick she also ended any hopes of the conservatorship her father Jamie Spears has over her ending anytime soon, RadarOnline.com is exclusively reporting.
"There are absolutely no plans to petition the court for the conservatorship to end," a source close to the situation tells Radar. "It is highly unlikely it will end for at least another year.
Article continues below advertisement
"Jamie will be keeping a very close eye on Britney now she no longer has Jason in her life. He loved Jason like a son and trusted him to look after his daughter. Now that Jason is gone, Jamie is concerned that Britney doesn't have any true friends to look out for her outside of her immediate family members, and he believes it is more important than ever right now to keep the conservatorship in place to protect her. As part of his conservatorship duties, Jamie controls who Britney interacts with, she isn't free to go out and meet people on her own. It's actually a really sad situation for Britney because she is extremely lonely, but Jamie wants to ensure there's no repeat of the Sam Lutfi situation and that his daughter is not taken advantage of."
As RadarOnline.com previously reported, problems had been brewing between Britney and Jason for quite some time, and as exclusively reported back in November, after they canceled their winter wedding plans — friends knew they would never tie the knot.
Meanwhile, despite no longer being romantically involved with Britney, Jason still has great concern for her well-being.
"Jason moved out of Britney's mansion right after the holidays," the source reveals. "He had been living in another bedroom and spent Christmas with Britney and her sons. Jason feels that he has let the Spears family down by ending it with Britney but he knows that it was ultimately the right thing to do.
Article continues below advertisement
"Jason will always be a part of Britney's life, although obviously he won't be there for her day in and day out anymore, and he is concerned for her mental health now she is on her own. Britney's got very complicated issues that need constant attention and monitoring. Jason has the utmost faith in Jamie's ability to manage his daughter's life, but the question will always remain though….when, if ever, will the conservatorship be able to be brought to an end?"