New Details Behind The Breakup: Britney Spears Was Dumped By Jason Trawick, Who Was 'Stressed' Over Her Mental Health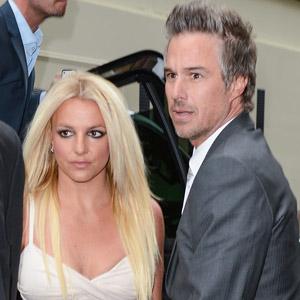 Britney Spears' breakup with Jason Trawick was not as sudden as it might have seemed.
Her agent fiancé Jason Trawick had been highly stressed over her mental health and eventually it just wore him down, according to FOX 411's Pop Tarts column.
According to the report:
"It has really been in motion awhile. Jason has been very stressed and concerned for Britney and what she might do if he left," an insider told FOX411's Pop Tarts column. "He is worried about her and really loved her, but it started to take a real toll on him. The burden of taking care instead of a partnerships where she also takes care."
Article continues below advertisement
The pair announced their split Friday, right after RadarOnline.com broke the news that Britney was dumping him from her conservatorship.
And that care-taking role also helped kill the romance, an expert and a source close to the situation, tells Fox.