Ex-Condé Nast Interns Grouse About Internship Experiences, Amidst 2 Lawsuits Which Caused Company To 86 Program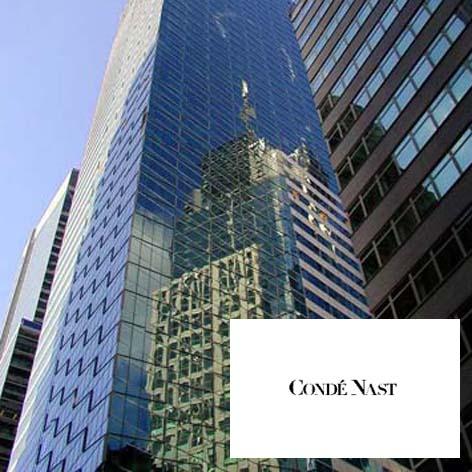 Condé Nast, which publishes Vogue, The New Yorker and Vanity Fair, among other top publications, is killing its' internship program after two lawsuits from disgruntled ex-interns Matthew Leib and Lauren Ballinger, who claim they received no actual vocational experience in their time with the media giant, reduced to menial tasks like fetching coffee and picking up party platters.
"The Federal Fair Labor Standards Act and New York Labor Law do not allow employers to allow workers to work for free -- even if the workers give their consent," the attorney for the ex-interns, Outten & Golden's Rachel Bien, told the NY Post. "Internships, like those at Condé Nast, that involve performing the same kinds of work that employees perform and provide no training beyond on-the-job training that employees receive are not lawful."
Article continues below advertisement
A former Vogue intern named Lisa Denmark told the paper "it wasn't very heartbreaking … to hear that the internship program ended."
"I didn't really learn anything on the editorial side. I didn't take anything out of it," she said. "I just spent most of my days from 8 a.m. until 8 p.m., just running errands and grabbing people lunches … I felt belittled."
Dubbing it "one of the worst internships I've ever had," Denmark said she worked 10-hour shifts and wound up crying herself "to sleep at least three nights a week" when she realized the internship was more of a gauntlet of pointless tasks, and less of an actual career stepping stone.
Another former Condé intern, who stayed anonymous because they still work in the industry, described the dysfunction he encountered during his time with the company.
"The interns were not allowed in the fashion closet when they did run-throughs," he said. "It was disappointing because when you aspire to be an editor or a stylist, you want to see how the whole process works.
"It cut off anything we would have gleaned from all our hard work, which is all we wanted in the first place."