Director Sues For Police File On Murdered Publicist Ronni Chasen -- Is The Real Killer On The Loose?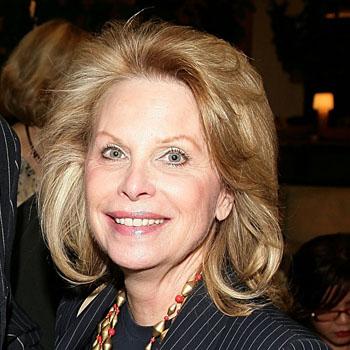 Article continues below advertisement
According to The Hollywood Reporter, Katzenbach filed a lawsuit on Wednseday asking police to repeal their security hold on Chasen's autopsy file, and provide him with other documents regarding the case.
PHOTO: Last Picture Of Slain Ronni Chasen
Katzenbach believes he is entitled to such access because it was previously granted to the authors of a book, Beverly Hills Confidential, which journalist Barbara Schroeder wrote with the BHPD's senior forensic specialist, Clark Fogg. Fogg "has carte blanche to everything for a book that's clearly not in his scope of duty with the department," Katzenbach told THR. "Now there should be parity across the board."
In addition, he says, the chapter on Chasen in that book is only "a tidy version of the story congruent with the BHPD's official positions in this case," while his own take on the material may well "be far more critical."
Katzenbach is currently developing a movie about Chasen's murder titled 6:38, which refers to the time that elapsed between her final phone call and BHPD's arrival. He has already secured Ed Asner to narrate the film and hopes to sell it to a cable network once completed.