Neighborhood E-mail May Provide Clues Into Ronni Chasen's Death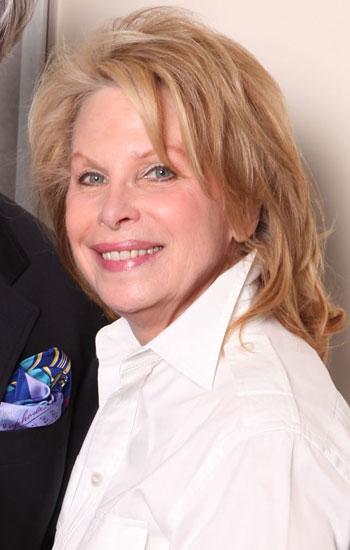 An e-mail that was circulated by neighbors near the Beverly Hills community where Hollywood publicist Ronni Chasen was shot and killed in last month, might shed some new light on the 64-year-old's mysterious slaying, RadarOnline.com has learned.
As we previously reported, Chasen was on the way home from the premiere of Burlesque on November 16 when she was fatally shot five times while driving, until crashing her Mercedes-Benz into a light-pole at around 12:30 am PT.
Article continues below advertisement
Police are also "99 percent certain" the "person of interest" who killed himself in a Hollywood hotel last week, Harold Smith, was not tied to Chasen's death.
An e-mail detailing a possible drive-by attacker on the loose -- written a week before the shooting, by a neighbor who wished to remain anonymous -- had been circulating around to residents of the neighborhood Chasen was shot in, according to the Web site, the Daily Beast.
The e-mail reads: "Hi ladies, something that I wanted to warn you about in our hood... Over the weekend, a neighbor told me that last week she was driving down Benedict Cyn and an African American guy with a shirt tied on his head—gang garb—was driving crazy behind her, cutting off drivers, then pulled up next to her at the Tower Road stop light and, with window rolled down, smiled at her while he pointed a gun at her. She ignored him and drove on.
Article continues below advertisement
EXCLUSIVE: 'Harold Smith Not Connected With Ronni Chasen Murder,' Says Police Source
"When they reached the Will Rogers Park, just after Sunset, he did a u-turn at high speed into oncoming traffic," the e-mail read. "My neighbor wanted me to know this because her friend had told her that there has been a string of shootings and car jackings happening within the last 2 months in the vicinity between Coldwater and Benedict."
The Web site reported another incident possibly connected to the Chasen killing that occurred on November 29. A Covina, California man was shot through the passenger side of his car around 12:50 am PT, around the same time the Chasen shooting occurred. The 53-year-old man survived, according to the Web site.
In investigating Chasen, the Web site also uncovered some previously-unknown tidbits about the PR guru's love life: once engaged to venerable Star Wars composer John Williams, Chasen was also romantically linked to her Hollywood mentor Warren Cowan, tennis pro Jeff Price and talk show host Larry King.