Murder of Hollywood Publicist is Finally Solved, Police Say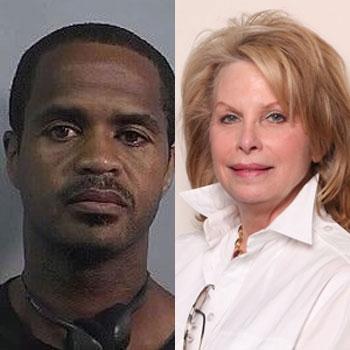 Two months after Ronni Chasen was mysteriously shot following a movie premiere, final ballistics reports prove that bike-riding marksman Harold Martin Smith murdered the top Hollywood publicist, cops say.
Beverly Hills Police Chief David Snowden said Chasen's mysterious death on November 16 was not part of a Hollywood-style conspiracy, as many had suggested.
"That man is the man that shot her, there is no conspiracy, nothing else was involved," Snowden told the Hollywood Reporter.
Article continues below advertisement
PHOTO: Last Picture Of Slain Ronni Chasen
"I know a lot of people don't like to see it end like that -- they'd rather have something more dramatic, but that's just the way it is.
"The facts are the facts."
Smith - an unemployed felon who killed himself December 1 before police could reach him for questioning - acted alone in the shocking crime, Snowden said.
The gun used in Smith's suicide and Chasen's murder was the same weapon, he added.
Snowden had revealed in a press conference on December 8 that police believed Smith had used a bicycle to get to and from the scene of the crime near the intersection of Sunset Boulevard and Whittier Drive in Beverly Hills.
The gunman then shot 64-year-old Chasen, who was on her way home from the Burlesque during an attempted robbery.
EXCLUSIVE AUDIO: Ronni Chasen's Suspect's Suicide: Hear the Shocking 911 Call
Article continues below advertisement