LeAnn Rimes Irritates Ex-Husband Dean Sheremet After Laughing At Tweeter's Implication He's Gay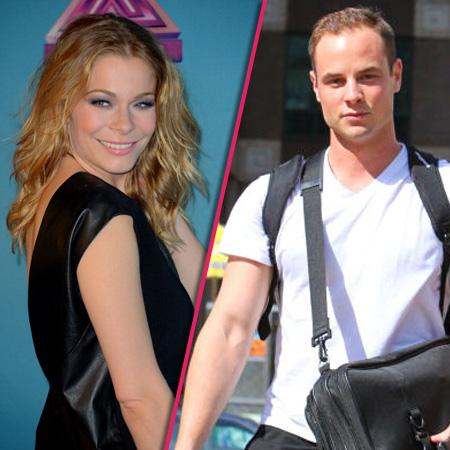 LeAnn Rimes continues to have Twitter-related drama.
The 31-year-old country star irritated her ex-husband, dancer Dean Sheremet, after replying with laughs, to a snarky comment that implicated he was gay.
It all began Saturday when a Twitter handle labeled Da Giggle Factory posted a picture of the "You've Ruined Me" singer from her first marriage, with the caption, "Remember the good old days when @leannrimes was just a chubby country bumpkin married to a gay dude?"
Article continues below advertisement
Rimes, who famously went to rehab last year in order to curb her urges for the interactive website, wrote back: "hahahaha I'm gonna choose to laugh at this" -- which rubbed Sheremet the wrong way, as he wrote back to his ex-wife, "Laugh away-Who's the bully now?"
Sheremet then wrote a message addressed to both Rimes and the NOH8 Campaign, as he said, "I don't do twitter wars, but I do hate ignorance."