Katie Holmes Tweets Quotes About Being 'A Real Man,' As Ex-Husband Tom Cruise's Legal Battle Rages On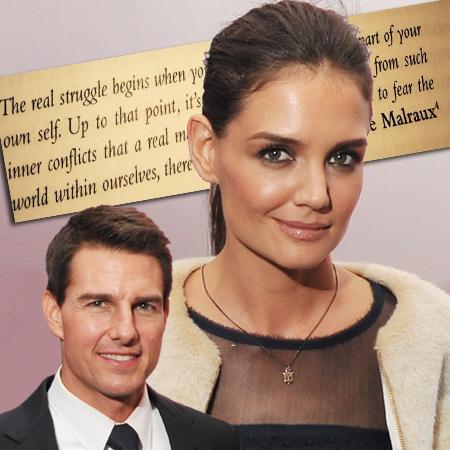 Katie Holmes took to her new Twitter feed Thursday to quote French novelist Andre Maraux, in a possible jab at her ex-husband Tom Cruise.
The tweet came the same day as our exclusive news broke of the actor being criticized for an "inability to perceive any boundaries to logic or taste" regarding statements made as part of his ongoing $50 million libel lawsuit against media outlet Bauer.
The message read, "The real struggle begins when you have to contend against a part of your own self. Up to that point, it's all plain sailing. Yet it's only from such inner conflicts that a real man emerges."
Article continues below advertisement