Kissing A Fool? Justin Bieber Groupie Implies She Locked Lips With Heartthrob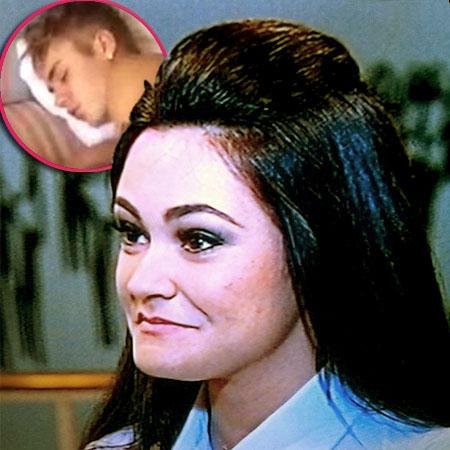 The hardbodied groupie whose video of a sleeping Justin Bieber went viral implied she and the pop star made out during their brief encounter at his rented mansion.
When asked if she and the Biebs had kissed, Brazilian beauty Tati Neves told Globo TV's Fantastico, "What do you think, if I was sleeping in the bedroom, just me and him?"
Neves, a 26-year-old model and bodybuilder, told the show she found her way to the 19-year-old star's bash via an invite from a DJ friend.
Article continues below advertisement
"He rang me and invited me, asked if I wanted to go to his house to a party," she recalled.
The show's host told Neves how much she was envied for her encounter with the "Baby" singer, to which Neves said, "It's true, isn't it?
"I send a kiss to all the fans."
As we previously reported, the pop star's tour has been riddled with controversy as of late, including a reported run-in at a brothel; an abrupt ending to a show after he was pelted with an object from the audience; and an immature outburst aimed at local paps.