Exclusive
'It's A Cry For Attention': 'RHOM' Star Adriana De Moura On Joanna Krupa's Recent Headlines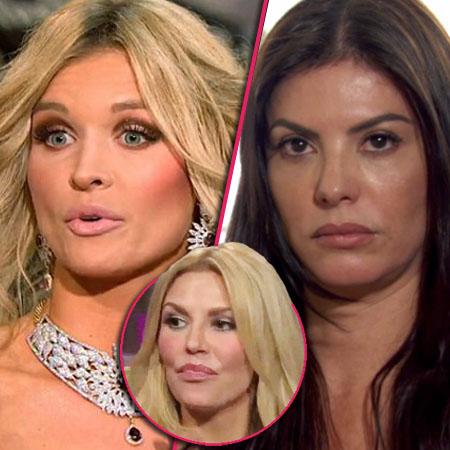 Adriana De Moura was one who started the coast-to-coast Housewives battle between Brandi Glanville and Joanna Krupa that escalated into a disgusting war of words, and she told RadarOnline.com in an exclusive interview that she has no regrets about exposing the explosive scandal.
The Real Housewives of Miami star dropped the bombshell news on the reunion show that she heard from Glanville that Krupa had an affair with Yolanda Foster's husband Mohamed Hadid , and when asked if she regretted bringing up the whole story she said "No."
Article continues below advertisement
As the third installment of the explosive get together is set to air, De Moura says she thought the second part was "more explosive than the first part.
"It was entertaining to see how things were uglier than they were the first time."
Real Housewives of Beverly Hills star Glanville's accusation that Hadid told her Krupa's "p***y smelled," was shocking, but since there is no love lost between the two women De Moura laughed off the claim.
Krupa also revealed that she has struggled with an eating disorder and a pill addiction, a claim that her co-star dismissed.
"It's a definite cry for attention – In my opinion, she's trying to bring light to another issue to distract from what is being talked about right now. At least it seems that way," De Moura told Radar.
Instead of facing backlash for starting the Housewives war, De Moura says she has only had people taking her side.
"That makes me feel really good – People actually have a heart; I'm so happy for all of the support and that people understand my position."
The Real Housewives of Miami reunion airs Thursday on Bravo