That's Below The Belt! Watch Brandi Glanville's Vile Diss Aimed At Gorgeous Joanna Krupa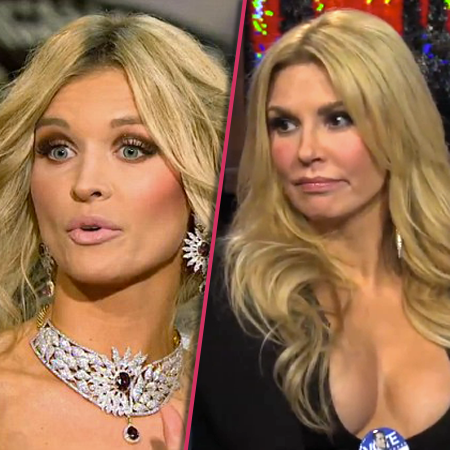 Even LeAnn Rimes hasn't been tattooed in such a cruel and vile manner by Brandi Glanville.
The controversial Real Housewives Of Beverly Hills star fired off a low blow -- and then some -- at Miami cast member Joanna Krupa, claiming she heard directly from an ex lover that "her p***y smelled!"
Glanville made the jaw-dropping statement on the after show of Monday's Watch What Happens Live. Earlier, Brandi said Krupa contributed to the end of her pal Yolanda Foster's marriage by bedding Yolanda's then-husband, real estate tycoon Mohamed Hadid.
Article continues below advertisement
After Andy Cohen announced Krupa, in response, took a Twitter shot at Glanville over Eddie Cibrian leaving her, Glanville made the out-of-line comment, then continued antagonizing the Polish beauty, best known for her stints on RHOM and Dancing with the Stars.
Watch the video on RadarOnline.com (WARNING: Content Is Explicit)
"Sorry b**ch! I win!" Glanville boasted, adding that Hadid made the comment in front of her "and Lisa Vanderpump, so I have a witness."
As we reported, Hadid was clearly rattled by Brandi's revelations, tweeting that he doesn't "talk like that," and calling Glanville "such a scum and a foul mouth."