The 'Duck Dynasty' Drug Diaries: Jep Robertson Reveals 'Ugly' Years Of Pill-Popping, Bloody Blackouts & The Intervention That Saved Him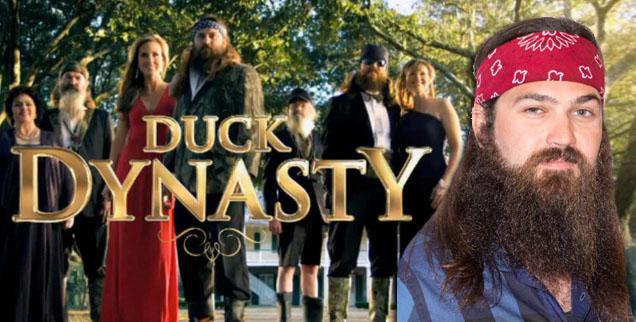 Duck Dynasty patriarch Phil Robertson has made no secret of his dark past: the years when he drank, drugged, and ran around on wife Miss Kay before turning his life over to Jesus. Now, his son, Jep Robertson, is opening up about his own years in the wilderness in a no-holds-barred interview covering his drug use, blackouts, and worse.
Jep was raised in a Christian household, but around the age of 18, Jep tells iamsecond.com, "I met a couple of guys … and they were doing stuff a little bit differently. "I thought, 'Maybe I should hang out with these guys some and just experience what the world has to offer.'"
Article continues below advertisement
And that meant "lots of drug, use alcohol," he explains.
"It got pretty ugly there," Jep admits. "…I pretty much did anything that was put in front of me. I remember smoking a joint that was dipped in formaldehyde. They called it a 'wet daddy.'"
"Taking pills …" he continues. "To be honest with you, I don't know what all pills I took."
Soon, he was suffering scary blackouts.
"I remember waking up one night," Jep recalls. "I had one leg in my truck door, and it was on a gravel road and I was all skinned up … And I drove somewhere that night, and to this day I don't know what I did that night. I hope I didn't run over somebody. I don't know."
"I knew at that point, I was really off the tracks. But the funny thing is, I didn't stop," he says. "I got up the next day, 'Where's the drugs? Where's the alcohol? Let's keep going!'"
Jep says he thought he was hiding his behavior well, but he soon found out that was hardly the case.
"One night I got drunk, went to the movies," he says. "My brother, Willie, left a note on my truck that said 'I know what you've been up to. We need to talk.'"
Article continues below advertisement
The next day, at eight in the morning, he went over to Phil's house.
"All my brothers trucks are there," he remembers. "I'm thinking, 'What are they all doing there?' And they're all sitting around, on the couch, looking at me."
"It was Jase, Alan, Phil, Willie, were in the living room," Miss Kay chimes in. "I couldn't even make myself go in there."
Suddenly aware of what was happening, Jep says, "My heart starts beating out of my chest, and my dad said, 'Son, are you ready to change?'"
Miss Kay recalls, "Phil said, 'I just want you to know that we've come to a decision as a family and it's gonna be either you are gonna join us following God, or you're gonna go on your own. And you know, good luck to you in this world but you'll just be on your own. So there's your two choices.'"
Jep says, "I just fell down on my knees and started crying and said, 'What took y'all so long?'"
"My brothers, they were all crying," he remembers. "And at one point, we just got them in the middle of the room and just all got down on our knees and just cried and just prayed to God, just 'Thank you for getting me out of this because I am done living the way I've been living.' And I remember my dad saying, 'My prodigal son has returned.' And it was just one of the best days of my life. So my dad said, 'I'm gonna put you on house arrest. You cannot leave this house for three months and you gotta duck hunt every single day.' And I said, 'Alright dad, I think I can do that.'"