'Duck Dynasty' Star Destroyed By Fame: Reed Robertson Admits To Suicidal Thoughts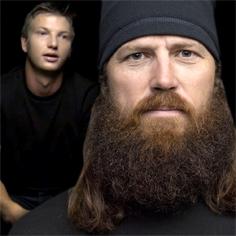 Life in the spotlight hasn't been entirely "happy, happy, happy" for every member of Duck Dynasty's Robertson family. In a shocking new interview, Jase and Missy Robertson's 18-year-old son Reed admits how he's struggled to adapt to the family's new fame -- and even contemplated suicide.
"A couple years ago … I guess I just got really caught up in thinking that I was better than everyone else because of who my family was," Reed confesses in a new video interview on iamsecond.com. "… I mean, really, 12 million people watch us every year. Every week actually! I guess that's part of the pressure that's on me."
Article continues below advertisement
"I started getting really cynical and looking down on other people," he admits. "And before I knew it, no one was there. Nobody. It eventually led to thoughts of suicide …"
"I had finally hit rock bottom," he says, when former friends stopped inviting him to hang out.
"No one wanted anything to do with a cynical person like me," he explains.
Eventually, Reed admits, "I told my youth minister, I pretty much told him that I wanted to kill myself. I had finally hit rock bottom. I wrote a suicide note and I was gonna do it.
But then, his parents found out. "My mom was devastated of course," Reed reveals. "She's crying and all this kind of stuff. She's thinking where she went wrong when it wasn't her at all."
His dad Jase, however, had a different approach. During a sit down that night, Reed says, "My dad told me, he said, 'It's the most selfish thing you can do."
Breaking down in tears, Reed continues, "He told me that it is the most selfish thing you can do, to leave this world because you can't take it. And I really believe that that's true. And I mean, I just thought about, like I'm about to leave all these people that I could have a really huge impact with because I can't take it. Because I feel bad. Because I have a cynical attitude. And that just hit me really hard."
"That's what turned me around," he insists. "That statement turned me around."
And ever since, Reed says, he's been "back on track with Jesus."
Reed is not the only person in the family to struggle with suicidal thoughts. In his recent memoir, Si Robertson revealed that his son, Scott, "was suicidial from the time he was about five years old." And when Si and his brother, Phil, were children, their mother "suffered a nervous breakdown and was diagnosed as manic-depressive," he claimed, adding that "she spent a lot of time in hospitals and state mental institutions."