Exclusive
Corey Feldman's Mother Breaks Silence On Son's Explosive Tell-All, Abuse Claims: 'Most Of It Is Not True'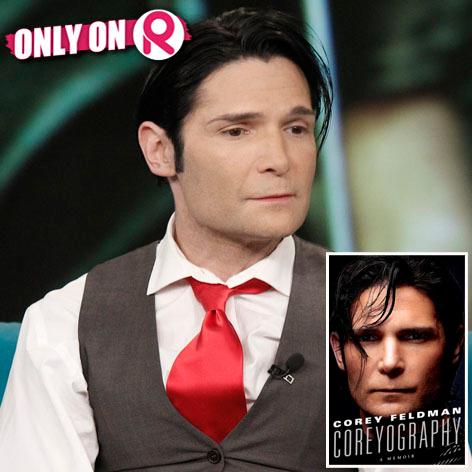 Corey Feldman's mother was a drug-addicted, mentally ill abuser who made his childhood a living hell.
Those are just a few of the brutally explosive claims the former child star makes about his mom, Sheila Kenner, in his new book, Coreyography.
Now for the first time, Kenner is speaking out exclusively to RadarOnline.com in an effort to set the record straight and express her fears for her son.
"This thing with Corey is getting totally out of hand," Kenner said, in an interview.
Article continues below advertisement
"I'm stressed, but I'm trying. It's very hard to deal with. It really is. I just have to deal with it."
Kenner told RadarOnline.com she had a clue that her son was set to trash her in his autobiography -- and not just because he legally emancipated himself from her and his father when he was just 15, amid claims that they were mismanaging his career.
"I had a pretty good idea what was coming in the book because Corey and I discussed it," Kenner revealed.
"At one point, we went out to dinner. He said, 'Mom, you're not going to like what I have to say.' I said, 'Corey, I'm probably not gonna like it. I'm gonna be pretty hysterical and I'm gonna know that most of it is not true.'"
"'He said, 'Just go along with it,'" she claimed. "He told me, 'I want you to know that you're just gonna be getting swamped."
Since the book was released on October 29, Kenner, who said she has not read the book, has kept up with the accusations by watching Feldman on television.
Article continues below advertisement
"My story in and of itself was very tragic," he told CNN's Piers Morgan last week. "I did have a very, very rough upbringing. I endured a lot of pain in my childhood. I didn't choose this life. It was chosen for me."
In his book, Feldman accuses his mother of a myriad of abuses, including force-feeding him diet pills, beating him with a curtain rod, doing drugs and more.
Kenner insisted: "There's always good with bad."
"It's not all negative," she said of her son's childhood in Tinseltown. "The business has been very, very good to our family."
The former Playboy bunny continued, "I've been around it for so long. I was just a kid myself when I had Corey."
Insisting that her son was a "ham" from a young age, Kenner said that she was not a stage mom just because her children wanted to be in the business. And without her guidance, his career has suffered.
Article continues below advertisement
"If he had done it properly, he would still be working as an actor, director, and producer," she said.
As for the Feldman's claims of sexual abuse and pedophilia that was perpetrated against him and Corey Haim, Kenner hinted that there's much more to be said than what he alluded to in his book.
"I have more to write about than you do, Corey!" she says. "I was an adult around all that stuff."
But she insisted that she never heard of anything untoward from her son about Michael Jackson, only hearing about his child molestation claims when Feldman testified in the trial.
Feldman's biggest lie, she said, is that he is the author of the book.
Though Amazon.com shows him as the only author, Kenner claimed, "Corey had a ghost writer on the phone at least once."