Exclusive
'Gary Antagonized Her': Farrah Abraham Blames Ex-Boyfriend Of 'Teen Mom' Costar Amber Portwood For Her Jailing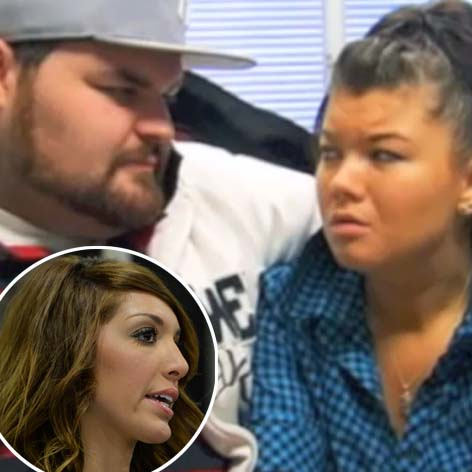 Article continues below advertisement
"Gary antagonized Amber while she was also dealing with stress and handling her bipolar disorder.
"I hope Amber can now stay away from the pressures of the media and focus on her new, healthier beginning at life. I hope Leah (her daughter) can have a loving mother and daughter relationship."
Abraham isn't the only Teen Mom who is on Portwood's side.
"Amber is actually the only one from the Teen Mom franchise that Kailyn has never met," a friend of Teen Mom 2 star Kailyn Lowry told RadarOnline.com. "But Kailyn doesn't judge because everyone goes through their own struggles."
The friend added, "Kailyn wishes Amber nothing but the best."
As RadarOnline.com previously reported, as part of her parole, Portwood is expected to find employment, a good living situation and she cannot be associated with any other felonies.
On top of that, Portwood will be subject to random drug testing to make sure that she is staying clean.