Police Say Father Shot Son Up With Heroin To Stall Divorce Process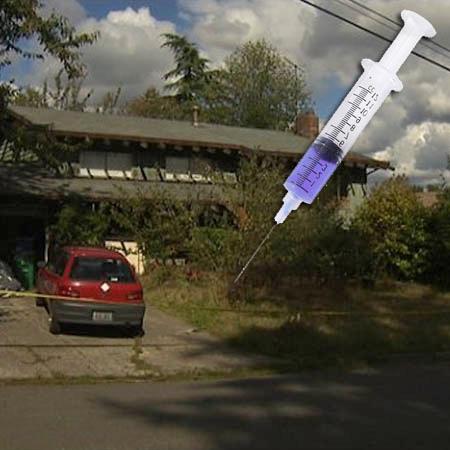 Redmond, Wash. native Eric Emil Lehtinen is in custody after police said he shot up his 4-year-son with heroin, and a cocktail of other potent substances, on the same day his divorce to the boy's mother was finalized, as a means of stalling the split.
The mother found Lehtinen and the boy unconscious and lying on a bed last week, according to court docs, and the boy had a needle on his chest.
Subsequent tests showed ketamine, morphine, codeine and other drugs in the system of the boy, who remains in treatment at Seattle Children's hospital in connection with the ghastly incident. The boy also had puncture marks on his neck and behind, court docs stated.
Article continues below advertisement
Lehtinen's wife, who was pushing for court-ordered drug tests as part of a custody arrangement with him, said he told her he'd been sober. He was previously committed after a 2005 suicide attempt while withdrawing from the powerful contraband.
Bail for Lehtinen, who was charged with with attempted murder in the first degree, is set at $3 million. If convicted, he could face a minimum 15-year sentence.
"I just don't understand how messed up you have to be to inject your 4-year-old with heroin," Lehtinen's neighbor Alex Marchand told Q13 Fox. "Never heard of anything like this, never even had the thought cross my mind of anything like this happening in the world."