A Look Inside Kim Kardashian's Baby Weight Struggle: Starlet Cringed As Bloggers Called Her 'Shamu' -- & Worse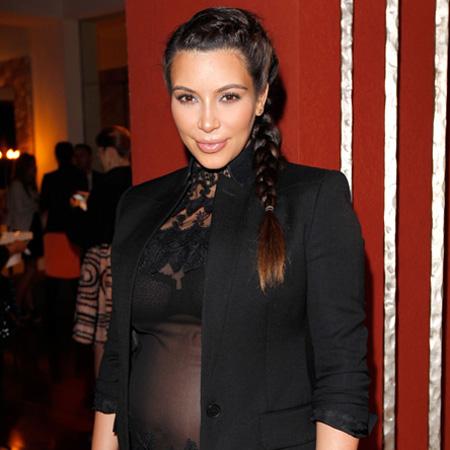 With lots of exercise, Kim Kardashian's been shedding the weight she gained with daughter North West this past summer, in part due to the tremendous flak she faced from online bloggers and users mocking her for gaining weight during her pregnancy.
Of all of the nasty snark, the 32-year-old socialite — who was up to 210 pounds at her max, according to the report -- was especially jilted by a meme circulating that likened her to Sea World mascot Shamu.
Article continues below advertisement
"The criticism Kim took for her weight really knocked her confidence," an insider told Life & Style. "That's one of the reasons she went into hiding after the baby was born -- she was scared of what the bloggers would say when she went out."
As we previously reported, Kim was a surprise no-show for her sister Kylie's sweet 16 at Nobu Malibu Aug. 10, claiming she couldn't find a babysitter for North as an excuse for why she couldn't attend.
The insider said through hard work, Kim's on track to get back to her regular weight (which is around 120 pounds) sooner than later.
"Khloe told her not to put such crazy deadlines on herself," the insider said. "But Kim is vain and wants to lose the pounds quickly.
"Kim is committed to keeping the weight off -- she doesn't want to be the butt of jokes again."