Exclusive
Khloe Kardashian Had Mansion Searched For Drugs After Kicking Out Lamar Odom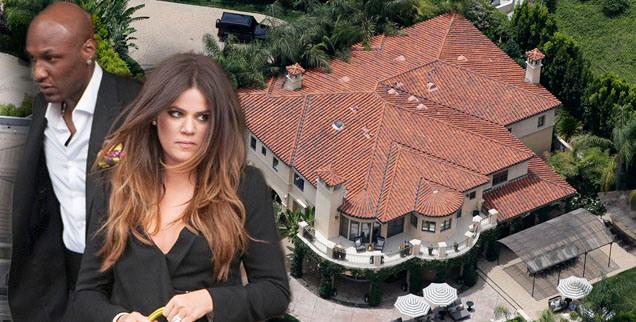 In the days after Khloe Kardashian kicked love rat husband Lamar Odom out of their Tarzana, Calif. mansion, she hired someone to search the house for any drugs that the NBA player might have left behind, RadarOnline.com is exclusively reporting.
"Khloe hired a professional to do a sweep of the palatial estate after booting Lamar from the premises," a source told RadarOnline.com.
"She did this because Khloe didn't want cops to show up with a search warrant and find drugs in the house, because she could be arrested as an accessory, et cetera.
Article continues below advertisement
"Secondly, in case Lamar were to move back in, she didn't want him to go looking for the drugs and using again. There is zero tolerance for drugs by Khloe. She hates it, it has never been her thing and she didn't want it in her house."
The source didn't reveal if the search resulted in uncovering any drugs -- Odom used Oxycontin and crack cocaine -- but cryptically said, "The house is now free and clear. Khloe has nothing to be concerned about."
Article continues below advertisement
"At Thanksgiving dinner, I saw Lamar's eyes rolling back," Houghton said.
"He and Khloé stayed for 45 minutes and left — on Thanksgiving! That was weird. We all kind of looked at each other."