Khloe Karashian In New, Desperate Attempt To Have A Baby -- All The Details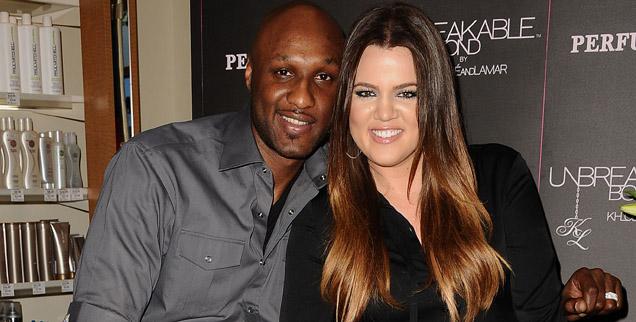 Article continues below advertisement
Khloe has decided to stop taking fertility medication and instead get her body into "tip–top shape for conceiving," a new report in Life & Style magazine claims.
"People say you can get pregnant when you're not even thinking about it and when you're healthy and in a god place," a friend said is the way she's handling things now.
"So she's taking that advice and just going for it."
Khloe was focused in her efforts to have a baby, spending hours with fertility doctors but now that she's reportedly decided to stop the meds she is "working out almost every day," in order to get her body ready for baby.
Her other older sister Kourtney Kardashian is offering up her own helpful hints for conception, telling her to start eating organic food.
"Khloe has really changed her eating habits for the better," the friend said. She's lost 30 pounds and has never looked better.
"She's hoping without the extra weight or fertility meds she can finally get pregnant naturally."
However, Khloe's obsession about having a baby has really strained her relationship with her husband.
Article continues below advertisement
"Lamar hated all the fertility methods and medicines," the friends said.
"He also hated having to have timed and planned sex. He really didn't like the way she was acting when she was on the meds either – always so high-strung and stressed-out, it became a second job for both of them."
Their failure to conceive put immense stress on their relationship because Lamar "always believed they would make a baby the old fashioned way."
So now that Khloe has ditched the fertility meds and is trying to conceive naturally their marriage is healing.
"They both really want a baby right now, especially since it's the off-season and Lamar has more time to focus on baby-making."