Khloe Kardashian Doesn't Resent Kim For Being Pregnant, Always Tried To Talk Her Into Dating Kanye West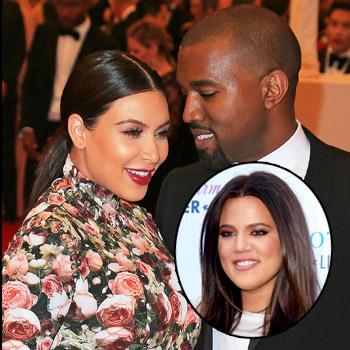 Article continues below advertisement
"Please. People want to assume that I'm devastated. I couldn't be happier," Khloe responds when asked about rumors that she resents Kim.
"I actually got mad at Kourtney, because she was afraid to tell me at first. So I get why people think I'm hurt, because my own sister thought I would be."
Khloe also gushes over Kim's baby daddy, explaining that she has always told her sister that Kanye is her perfect match, and was super shocked when Kim told her that she had finally fallen for him.
"I love Kanye," she says. "We've known him since 2004. He always had a crush on Kim, but she was never into him at the time. I'd always told Kim they were like two peas in a pod, and she would never listen. Then one day she says, 'I think I like Kanye.' I was like, 'Since when?'"
For more from Khloe, go to the article online and pick up the June issue of REDBOOK on newsstands May 14.