Exclusive
Khloe's Baby Blues: Kardashian's Fertility Treatments To Be Featured On 'Keeping Up'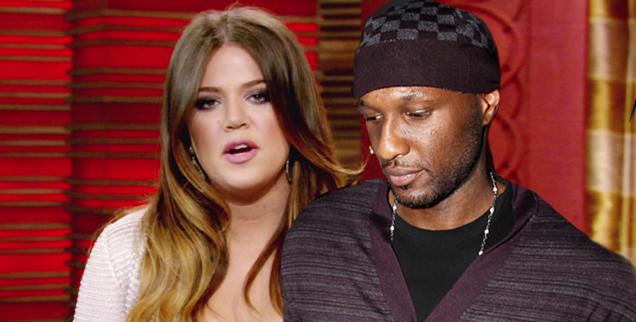 Khloe Kardashian has struggled to get pregnant for more than two-and-a-half years and has decided to allow cameras to document her fertility treatments on the upcoming season of Keeping Up With The Kardashians, RadarOnline.com is exclusively reporting.
"Khloe has always said that she would have a baby when God meant for it to happen, and she knows there are other women like her that are struggling to get pregnant -- and that is the reason why she decided to have television cameras in tow when she goes to the fertility clinic for treatment," a source told RadarOnline.com exclusively.
Article continues below advertisement
"There have been rumors that her marriage to Lamar is in trouble, this couldn't be further from the truth. In fact, they have never been closer. Lamar is very supportive of Khloe and their quest to have a baby. Khloe wants to use her celebrity status to bring awareness to couples that are having fertility issues," the insider added.
As RadarOnline.com previously reported, Khloe is ramping up her efforts to be a good stepmother as she vows to help Lamar's 14-year-old daughter through an emotional and troubled time.
The 28-year-old reality TV star was shocked after learning that Destiny Odom, the L.A. Clippers star's daughter with his ex-girlfriend, Liza Morales, had openly expressed feelings of depression and low self- esteem.
"But Khloe has made a real effort to develop a strong relationship with Destiny," a source told Star magazine.
Meanwhile, any talk of Khloe being jealous about Kim's pregnancy is "just ridiculous," the source told us.
"It's just not who Khloe is....how could she not be happy for her sister? Of course Khloe wishes she was pregnant, but she is absolutely thrilled for Kim. Khloe is an amazing aunt to Kourtney's children, and she is excited to welcome another baby into the family. She knows her time will come, she doesn't know how or when she will have the baby, but it will happen," the source added.