Khloe Kardashian Doesn't Feel 'Urgency' To Have Baby, Admits She Will Have To Take Hormones To Get Pregnant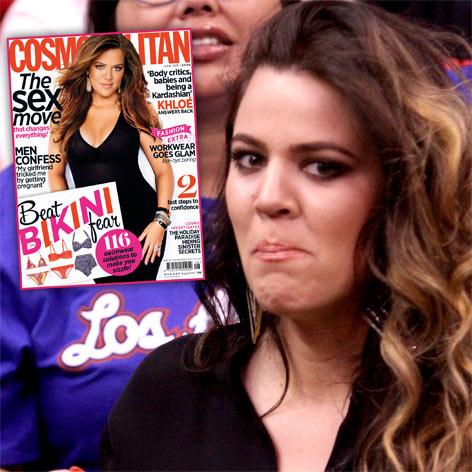 Kourtney and Kim Kardashian may have conceived children shortly after hooking up with their respective lovers, but Khloe is in no hurry!
The 28-year-old reality star, who will be celebrating her fourth wedding anniversary to NBA player Lamar Odom in September, opens up about her infertility issues as well as her desire to put off starting a family in the June 2013 issue of Cosmopolitan UK – and RadarOnline.com has the details.
Article continues below advertisement
Khloe, who has never made it a secret that she wants kids, hoped that making babies would be easy for her and Lamar, as it was for her sisters, but she is on a different path and won't be able to do it the natural way.
"I just wanted to be, 'Hey, let's have a baby,' and we would just have one," she admits. "Kourtney did. And I wish that was the way for me. But it won't be. I'll have to take hormones."
However, she is in no hurry to have one now.
"I do want to have a baby, but I don't feel the urgency to have one this very moment."
When it comes to her relationship with Lamar, in addition to cooking for him naked, she explains why she always puts him first, even though other people may not agree with it.
"I'm very modern day when it comes to my personality and my work, but I'm very old-fashioned with my morals and values of being husband and wife," she explains. "And he will come first… It's very taboo nowadays to support your man, but you have to do what makes you happy – even if someone else doesn't understand."
Khloe's full interview appears in the June 2013 issue of British Cosmopolitan, on newsstands May 2nd. To purchase the digital edition of Cosmopolitan directly from Apple Newsstand, click here.