Kris Jenner's Sister Claims Lamar Odom Used Drugs At Thanksgiving Dinner: 'I Saw His Eyes Rolling Back'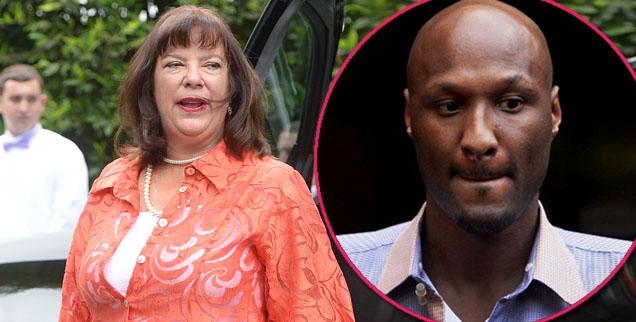 Khloe Kardashian's husband Lamar Odom's drug use is destroying his marriage to the reality star, but Kris Jenner's sister dropped the bombshell news that the family suspected he had "issues" last November when his erratic behavior at dinner raised a red flag.
Karen Houghton, Kris' younger sister, recalled dinner in 2012 where she witnessed Lamar's bizarre behavior.
"At Thanksgiving dinner, I saw Lamar's eyes rolling back," Karen revealed to In Touch magazine about watching the way he was acting, perhaps hinting at his drug use.
Article continues below advertisement
Karen said the whole family was stunned by the way the couple handled the holiday.
"He and Khloé stayed for 45 minutes and left — on Thanksgiving! That was weird. We all kind of looked at each other,"
Karen describes the painful situation her niece is in with her struggling husband.
"Khloé's been going through hell. She's vulnerable and keeps everything inside. She's one of the strongest girls I know. I see her coming out of this."
However, Kris' sister admits that Khloe's husband is troubled.
"I know she loves Lamar, but he has issues right now."