'Not All Love Can Be Explained': Khloé Kardashian Breaks Her Silence On Estranged Hubby Lamar Odom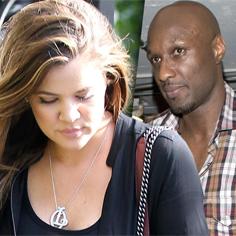 As rumors of Khloé Kardashian's impending divorce from Lamar Odom reach fever pitch, Kardashian took to Twitter early Tuesday morning to post an emotional look into her mental state.
"Not all scars can be seen and not all love can be explained," she tweeted. "The deepest love is also the hardest to express. Only those in it understand."
She continued, "If I love u. It's a deep 4ever love. Ride til the end. Family/friend.Its simply called love. I take it seriously. Dont sic judge unless u r in it"
Article continues below advertisement
"We all have our own journeys in life," she wrote. "So even if u don't accept mine. Be kind….We all have a journey 2travel & I want to walk mine, my way."
Kardashian concluded, "Two things define you: your patience when you have nothing and your attitude when you have everything."
The surprisingly introspective tweets didn't exactly come after a night of somber soul-searching:
On Monday evening, Khloe hosted a bash at Tru nightclub in Los Angeles with rumored love interest The Game. On Saturday, she had been spotted bowling with him at L.A.'s Pinz.