Biting The Hand That Feeds Her! Farrah Abraham Writing Takedown Of The Adult Entertainment Industry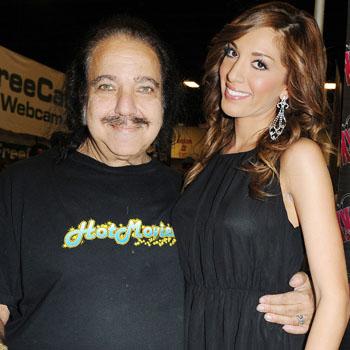 Farrah Abraham has made several questionable career decisions over the past few months, but her latest might be the most baffling yet. After starring in a sex tape, making appearances at sex expos and having a sex toy molded from her private parts, she now claims to be writing a no-holds-barred takedown of the very industry that has paid her bills for months.
"Oh I'm writing & writing…" she posted on Twitter Tuesday. "My next book is going to put the Adult Entertainment industry on Blast, #WomenStayStrong!"
Article continues below advertisement
While she declined to discuss specifics, X-rated Teen Mom star could be planning to re-air her complaints about her sex tape partner, porn star James Deen.
In May, Abraham accused Deen of having "an anger issue" and said, "Now that I know him more, I would never do it with him again…"
The month before that, she accused him of having a "small" penis.
This new expose will be the third -- or fourth -- book by the sugar daddy enthusiast.
In August 2012, she released the memoir My Teenage Dream Ended through MTV https://radaronline.com/category/tags/mtvPress, and later that year she self-published a children's book, Passy Perfume.
She has also claimed to be writing an erotic novel, as RadarOnline.com has reported, which she claims will outsell Fifty Shades of Grey.
"Fifty Shades of Grey is gonna have their money," she said. (The phrase is: "Going to give them a run for their money," but we assume that's what Farrah meant.)
Would you read Farrah's book? Let us know in the comments!