Farrah Abraham's New Attack On Her Porn Co-Star: 'He Has An Anger Issue'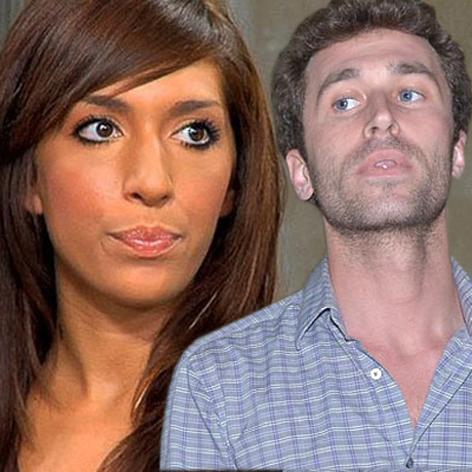 Article continues below advertisement
"I'm OK with my choice of having my one and only video with James. Now that I know him more, I would never do it with him again and I'm not interested in any other public figures in entertainment to get physical with, but wish them all the best on their love life."
Farrah, who claims she made the sexcapade for herself so she could look back on it when she's older, admits there was anal sex involved in the video but says that's not why it's called Farrah Superstar: Backdoor Teen Mom.
"The back door on my apartment, I think. (laughs)," Farrah said of the title.
"But it was more than anal sex, but Vivid was in charge of title not myself."
As RadarOnline.com exclusively reported earlier this month, the former Teen Mom has capitalized on her new porn fame and will be touring this summer for a set of appearances that should net her close to $80,000 and she's also signed on to her own new reality TV show.
With all the money she's raking in, Farrah says she plans to "invest in my restaurant and save for future living."
Single, Farrah says she's looking for a man who is a "confident, stable, well-balanced individual who is intelligent and humorous" and describes her dream date as meeting "in Dubai and have dinner by the ocean... The rest that follows will be equally as intriguing."
And if this former Teen Mom didn't shock fans enough by doing a porn film, maybe this will do the trick: Farrah says, "I listen to all genres of music, but I think I have a tie between Christian and techno being my favorite."