Paris Hilton Was Awful Partying Influence, Ex-Boyfriend Nick Carter Says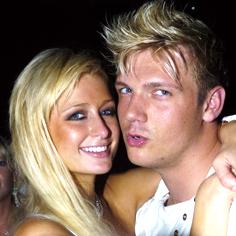 Article continues below advertisement
"I could've ended up a tragedy," Carter said, noting that "during the height of my problems, I did Ecstasy, cocaine and drank a large bottle of vodka a night."
Carter, who's been sober the past five years after a decade of decadence, said his biggest regret over past drug abuse involves Ecstasy.
"The amount I did caused changes to my brain that are responsible for my bouts of depression now," he admitted.