Paris Hilton's Shocking Admission: 'I've Never Actually Cleaned A Toilet!'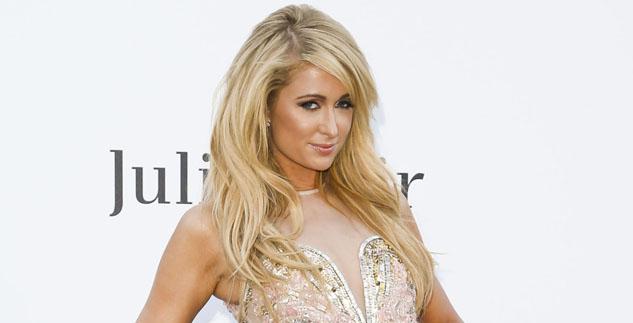 Paris Hilton embodies everything that makes an heiress and heiress — including never having cleaned a toilet, ever, in her life.
In a recent interview with The Heat UK, Hilton opened up about everything from her new DJ gig and her boyfriend River Viiperi, to shopping at the 99-cent store but never doing household chores.
When asked the last time she's taken out the trash, Hilton thinks about it for a while before attempting to lie about it.
Article continues below advertisement
"You mean take out my own trash? Thinks. Well, I guess Christmas time… when they get stacked up, I take out stuff if it stinks," she says.
"Actually, I'm lying a little — I never take out the trash!"
Same goes for her toilet.
"Hell no!" she reveals. "I've never actually cleaned a toilet!"
But surprisingly, the multi-million dollar heiress admits to shopping at the 99-cent store.
"I love doing things like that. I've been a couple of times," she told the British mag. "Especially when we were in the random towns in the middle of America — there were only 99-cent stores. Sweets, soaps and all the usual things."
Compared to some other Hollywood starlets like Lindsay Lohan and Amanda Bynes, Hilton has managed to build herself an empire and remain somewhat unscathed with negative press — and she attributes it to her family.
"I feel really sorry for the girls in Hollywood who have these promising careers and all of a sudden all these bad things happen, and you don't see them get back on track properly. I think it has something to do with they family in some situations," she said.
Article continues below advertisement
"I'm so blessed to have solid parents. My parents don't live off me, to start with. With some people, it feels like the kid is the boos, and they survive off them. That's not good. It's a weird Hollywood thing, but I guess you never know what goes on behind closed doors."
Just last month Hilton landed a big contract for a DJ gig and is super excited about her new endeavor.
"I've been hosting parties since I was 18, so I know a thing or two about how to have fun," Hilton said of her new job.
"I think, with anything I do, people like to think that because I'm from the Hilton family I'm just some kind of party girl. But I shouldn't be judged on my money or my name. If anyone knows anything about music and clubbing, it's me."
And after a year with Viiperi, Hilton says she thinks it will last.
"We've been together for over a year now and he's super sweet, cool and lovely. We have so much fun together," she said.
"He's my best friend, actually. The age gap thing isn't a big deal for us at all. We act the same age, anyway, and I've dated older guys. But, to be honest, River's a perfect match."