Lawsuit Claims Paris Hilton Abused Drugs, Alcohol -- And Failed To Wear Hair Extensions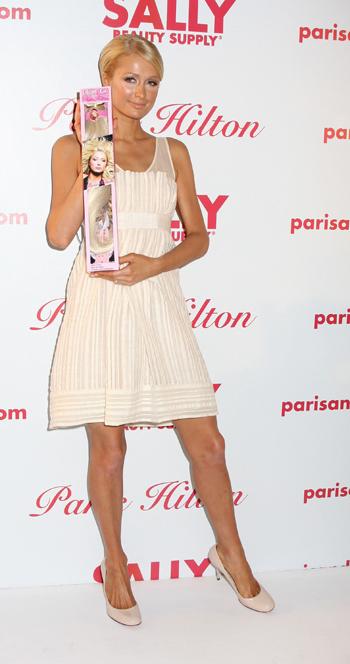 Paris Hilton has 35 million reasons to wear hair extensions!
Read The Court Documents Here
The hotel heiress is being sued by Hairtech International which is alleging fraud and deceit, breach of contract and unjust enrichment, RadarOnline.com has exclusively learned.
The company alleges Paris didn't meet her obligations to promote their "Dream Catcher Hair Extension Product" and instead indulged in repeated "chemical abuse, illicit drug use, alcohol abuse as well as other (illegal) debaucheries" – which the organization claims was done in public and "contra" to their marketing campaign.
Article continues below advertisement
Hilton's father, Rick, is also named in the lawsuit as a co-defendant.
The court documents – which can be read here – claim Hilton entered into an agreement to endorse the product in 2006 with the promise to wear their hair extensions.
The lawsuit states: "Paris Hilton is an individual celebrity who committed fraud and deceit as well as breaching all agreements by failing to abide by the law, failing to do appearances, failing to wear the Plaintiff's hair extensions or otherwise fulfill her end of the agreements despite being paid in excess of approximately $3,500,000 in licensing and endorsement fees."
MORE ON:
Celebrity Justice
The trouble began in 2008, according to Hairtech, because Paris "was seen in magazines and on television not wearing their hair extensions and was in fact wearing the competition's product.
"Plaintiff has been damaged in loss revenues as a result of Defendants fraud and deceit in lost revenues in the amount of $35,000,000.00," the document states.
Hairtech wants that amount, plus punitive damage, interest, legal fees and the return of the $3.5 million licensing fee Paris was paid.