New Simon Cowell Affair Shock: Harem Warned Mogul To 'Be Careful' Of Mistress' 'Motives'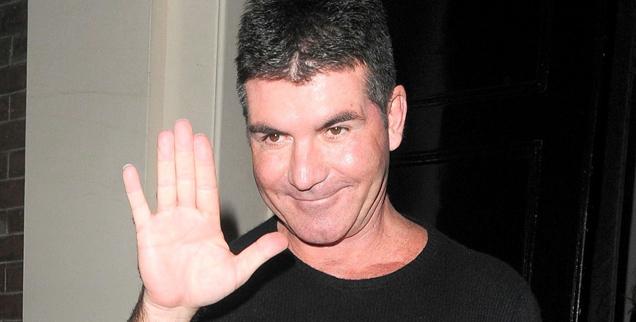 Simon Cowell's "harem" of ex-girlriends were so suspicious of his mistress Lauren Silverman's motives they warned The X Factor judge to "be careful," RadarOnline.com has been told.
53-year-old Cowell remains super close to many of his ex-girlfriends, including pop star Sinitta, Jackie St Clair and Terri Seymour -- all of whom were said to have been "worried" about his relationship with the New York socialite who is now carrying the music mogul's lovechild.
Article continues below advertisement
A source told RadarOnline.com: "Simon was warned -- on multiple occasions -- that he needed to be careful. Everyone was aware that they were hooking up and that Lauren was married. Naturally, Simon's friends were very concerned about the situation and made that known to him."
The associate said those close to Cowell "were concerned about her motives and intentions."
As we previously reported, Cowell was left "shellshocked" that Silverman, 37, already a mom-of-one, got pregnant.
Her husband Andrew Silverman, a 37-year-old New York real estate developer, has named the former American Idol ace a co-respondent in divorce papers he filed in Manhattan Supreme Court, citing the adultery as the reason for the split.
"There was a clear breach in trust that Simon had placed in Lauren because this pregnancy wasn't planned. They weren't planning on having a baby together, in fact, it never even came up," a Cowell associate said.
Article continues below advertisement
Though Cowell has no plans of marrying the attractive brunette, as a source revealed to Radar, the insider noted "there is simply no question that Simon will take responsibility for the child and make sure the baby is taken care of."
Pregnant Silverman's mother said at the weekend that she trusts Cowell to "do the right thing" and blasted claims that her daughter purposely fell pregnant to trap the one-time record executive.
"Lauren is not a gold-digger," Carole, 59, said. "She came from a very comfortable family and never lacked for anything. Her and Simon are very fond of each other.
"She tells me great things about him and has always spoken very highly of him. Lauren has told me Simon is so fun and nice and sweet.
"I trust Simon to do the right thing by my daughter."