Simon Cowell's Pregnant Girlfriend 'Is Not A Gold Digger,' Insists Her Mom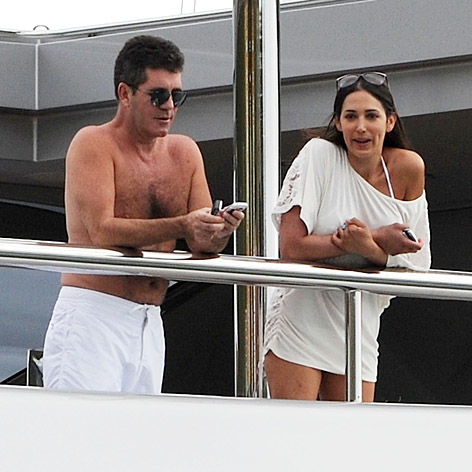 Simon Cowell's pregnant girlfriend, Lauren Silverman, is being defended by her mom, Carole Saland, who calls her daughter "a nice person and a good mother, she's not what she's being portrayed to be. She did not come from a background that would have made her a gold digger."
Lauren, who is about 10 weeks pregnant by The X Factor host, "is a sweet, good-natured and fun-loving girl without a mean bone in her body," Saland told the UK newspaper, The Sun in an exclusive interview.
Article continues below advertisement
As RadarOnline.com has been reporting, Cowell is to become a first time dad with the now-estranged wife of one of his closest friends, and some have portrayed her as being obsessed with celebrities and money.
Lauren's husband, Andrew Silverman, filed for divorce last week, claiming "adultery" as the cause of the marriage breaking down, and naming Cowell as a "co-respondent."
He and Lauren signed a pre-nup prior to their 2003 wedding and some legal experts have noted that if he can prove adultery, that might make the pre-nup null and void and save him millions.
"I trust Simon will do the right thing by my daughter," Saland, a Miami real estate broker told The Sun. "She tells me great things about him and has always spoken very highly of him."
Saland is currently at her Bridgehampton, New York vacation home, where she is comforting her pregnant daughter.
"My daughter's marriage was not perfect. There are two sides to every story. Life is what it is," she said.
Right now her daughter's highest priority is her son, Adam, said Saland.
"Lauren is a wonderful and devoted mother. She has a seven-year-old child to think about."
But she's also concerned. "I am very worried about my grandson and Lauren in her sensitive condition," Saland said.