First Photos: Simon Cowell's Pregnant Mistress Smiling With Her Son In The Hamptons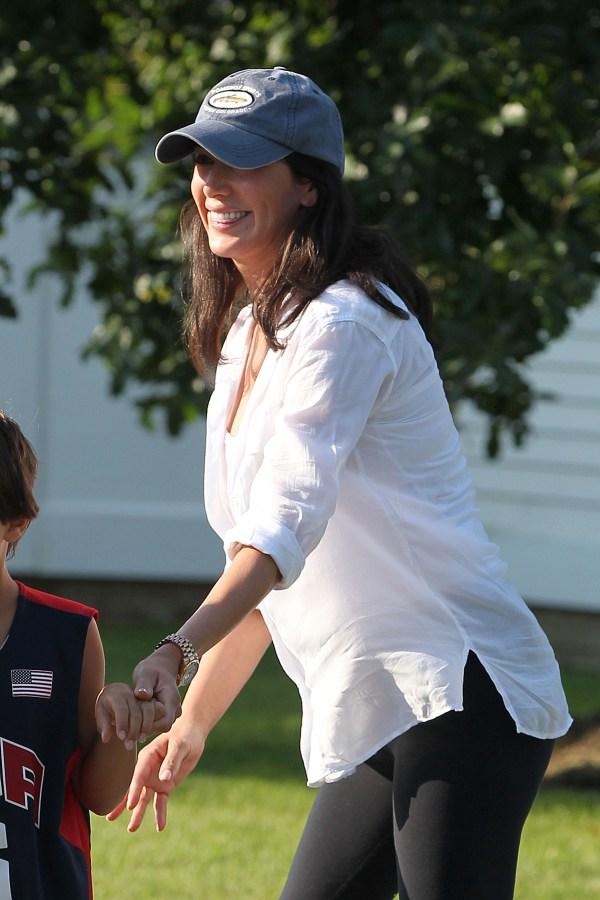 "Some people wait a lifetime for a moment like this," as the first American Idol Kelly Clarkson sang.
Yes, it's star-time for Simon Cowell's reported-baby-mama-to-be Lauren Silverman, as the still-married socialite was smiling wide in The Hamptons Thursday, as she's become an overnight celebrity following reports that she's 10 weeks pregnant with the music mogul's child.
The 36-year-old brunette beauty held the hand of her 7-year-old son Andrew, as reports circulated that her husband, real estate developer Andrew, is out for blood in their divorce, and has even named his former friend Cowell in legal briefs connected to the split.
Article continues below advertisement
In addition, insiders close to Lauren have wasted no time trashing her to the press, as one called her "a total gold digger" to the NY Post, while another claimed her pregnancy was completely "by design."
As we previously reported, The X Factor judge and Lauren met each other seven years ago on a Barbados resort, and Simon maintained what appeared to be a close friendship with both Andrew and Lauren, as they were pictured together as recently as a year ago on a boating trip.