Exclusive
Reality TV Fake! Food Network Show 'Mystery Diners' Caught Up In Scandal For Faking It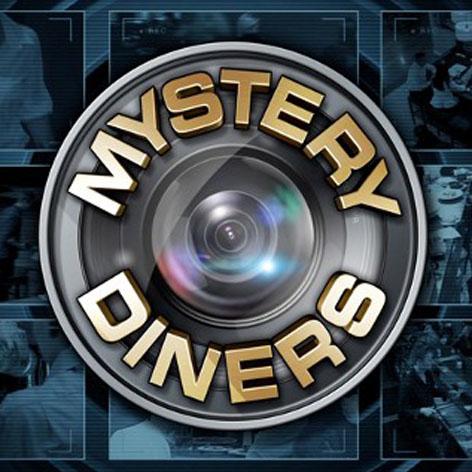 More scandal for the Food Network and reality TV shows!
As more and more reality TV shows are outed as being fake or scripted, RadarOnline.com has learned the Food Network's Mystery Diners is the latest series to make the list — using paid actors, re-staging scenes and scripting lines.
The show brings in Charles Stiles and his team of "mystery diners" to restaurants that "suspect employees of not doing their jobs — whether it be stealing, lying, mistreating customers or generally doing lousy work" and hidden cameras are set up around the venue with undercover ops sent in to see what really goes on when the boss isn't there.
Article continues below advertisement
The show offers no disclaimer whatsoever and claims to be real.
But according to numerous online message boards, the show is anything but real!
RadarOnline.com even uncovered proof that the show uses actors to portray the "culprits" in the restaurant to beef up the drama.
During an episode at The Grove Bar & Grill in Gilbert, Ariz. the owner becomes concerned over a large loss in food and supplies and suspects his newly hired cook, Chef Dave, who is actually Dave Germain — owner of DisJointed Productions LLC and a self-proclaimed actor and artist.
In another episode featuring Big Earl's Greasy Eats in Cave Creek, Ariz., the Sonoran News ran a piece citing ex-employees for outing the show as being faked.
"According to ex-employees, all the party people were actors and actresses. Many employees and ex-employees had signed non-disclosure agreements which apparently had been gotten for a previous publicity photo shoot at the restaurant and had nothing to do with the reality show," the article states. "Some former employees are considering legal action."
Article continues below advertisement
And an anonymous commenter who claims to have been an employee at one of the restaurants features on the Food Network show posted:
"As far as re-staging goes, after the 'culprit' was exposed, there were several of us who had to re-enact some of the scenes… For instance, I was asked to replace the name of a bar we all hung out at after work with a non-specific phrase. I just had to speak it into the microphone for them to edit it in."
In fact, the public is so convinced that Mystery Diners is fake, there's even a website devoted to it!
MysteryDinersFraud.com is devoted to "exposing the fake 'reality' show" and quotes a source who was present during the filming of the show as saying, "It's not a question of re-enactment, it's a question of whether this is even ethical or legal."
As RadarOnline.com exclusively reported, many other shows have been caught "faking it" -- such as Jennifer Lopez's South Beach Tow on truTV, who were busted faking scenes.