Lindsay Lohan Gears Up For Release Of The Canyons -- And Release From Rehab!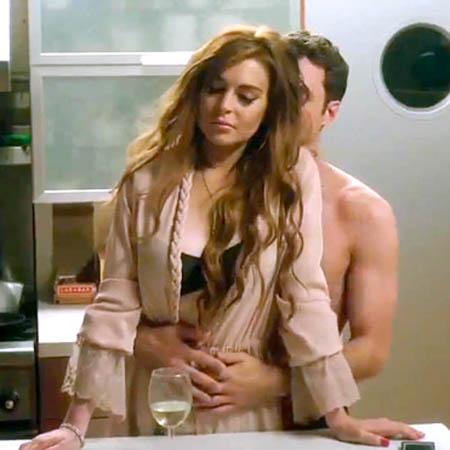 It's been a relatively quiet summer for tabloid queen Lindsay Lohan, who's been in court-ordered rehab while much of the attention she usually commands has been focused on another child star-gone-awry, Amanda Bynes.
But that's all about to change: LiLo's got a busy week ahead, as she'll emerge from rehab Wednesday, and, according to the NY Post, has her sights set on a European trip -- Venice, Italy, specifically -- to promote her latest film, The Canyons.
Article continues below advertisement
While nothing is set in stone, the actress has also been rumored to be joining the film's director Paul Schrader and writer Bret Easton Ellis for a Twitter Q&A set for Friday, through the paper reports that the Mean Girls star is not confirmed to be a part of it.
The film, which casts LiLo alongside James Deen, who gained his own measure of notoriety this summer as Teen Mom Farrah Abraham's co-star in the sex tape, Farrah Superstar: Backdoor Teen Mom. Schrader told previously told IndieWire he welcomed the controversy in having Lohan, Deen and Ellis on the same project.
"To be honest, it's something we created. We stirred the pot, simply with the casting of Lindsay and James," Schrader said. "Lindsay brings with her, her drama, and then Bret, he has a very promiscuous Twitter finger, and he can always be relied upon to upset somebody with some tweet."
The Canyons will be in theaters Friday in New York and Los Angeles, as well as VOD and iTunes next week.