Lindsay Lohan: 'First OD Was When She Was 18,' Says Dad Michael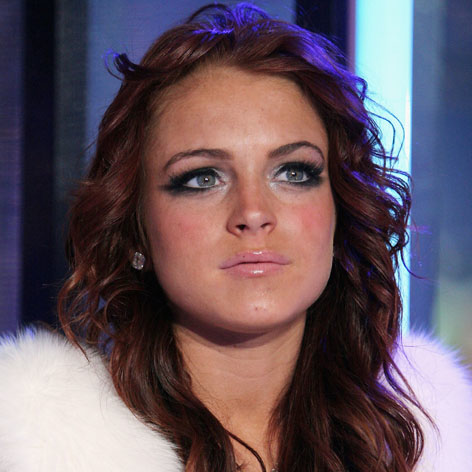 UPDATE 6:10 p.m. -- Michael Lohan just sent us a statement, alleging he was misquoted in the article.
"I never even infered that my daughter prostituted herself in any way," the Lohan patriarch said, referring to a line in the article that said he'd likened his daughter to a prostitute. "That's a complete lie and it was corrected in the press. Neither did I say that Lindsay overdosed on coke. I didn't even confirm she was in the hospital or overdosed. It might have even been a hoax. They took all the negative things that were in the press and added it to the article. Typical, even when the wrong things and lies are said in the press -- and you prove them to be wrong -- they still printed the negative and leave out the positive."
Article continues below advertisement
Michael concluded, "They came to do a story about the rehabs I work with and how Lindsay and I have turned our lives and how our family has grown closer through this. Instead, this is what you get. It's disgusting."
---
Lindsay Lohan's first drug overdose came when she was just 18 years-old, her father Michael said in a new interview.
"Lindsay was filming in New Orleans and I got a call saying she had overdosed on cocaine," Michael told The Sun newspaper.
Lohan said that LiLo's more recent addictions have been to vodka and Adderall, and he knows there are no more chances for her.
"There will be no more second or third chances. She has to stay clean and sober this time.
"If Lindsay does relapse, I think it will be over for her with Hollywood."
Lindsay will be completing her court-ordered rehab later this month and will then have to perform 30 hours of community service.
As RadarOnline.com reported, according to mom, Dina, the plan is for Lindsay to move in with her in New York when she's released from rehab.