Royal Baby: Prince William & Kate Middleton Thank Hospital, Expected To Take Tot Home Soon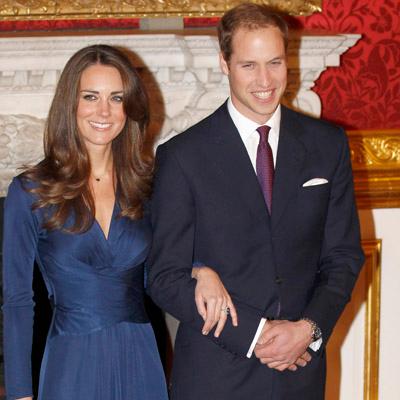 Kate Middleton and Prince William -- the proud new parents of an 8 pound, 6 ounce baby boy -- thanked London's St. Mary's Hospital Tuesday, as they're expected to bring their little royal bundle of joy home in the next 24 hours, and we've got all the details and more right here on RadarOnline.com.
The Duke and Duchess of Cambridge thanked the medical "for the tremendous care the three of us have received" in a statement, adding, "We know it has been a very busy period for the hospital and we would like to thank everyone - staff, patients and visitors - for their understanding during this time."
Article continues below advertisement
Kensington Palace Tuesday confirmed said "mother, son and father are all doing well this morning," as many well wishers outside the royal headquarters celebrated the birth, even as rains poured down on the area.
Celebrations also took place in New Zealand, Australia and Canada, as the baby will be third in line for England's throne, and subsequently, be a head of state in those countries and 12 others.
As for the child's name, keep waiting: Even proud new grandpa Prince Charles said he didn't know his grandson's name yet -- not that that's dampening his mood.
"It is an incredibly special moment for William and Catherine and we are so thrilled for them on the birth of their baby boy," the prince said. "Grandparenthood is a unique moment in anyone's life, as countless kind people have told me in recent months.
"So I am enormously proud and happy to be a grandfather for the first time. We are eagerly looking forward to seeing the baby in the near future."
Stay with RadarOnline.com for the latest news on the royal baby!